How MyHeritage Brought Family Pictures To Life Using D-ID's Live Portrait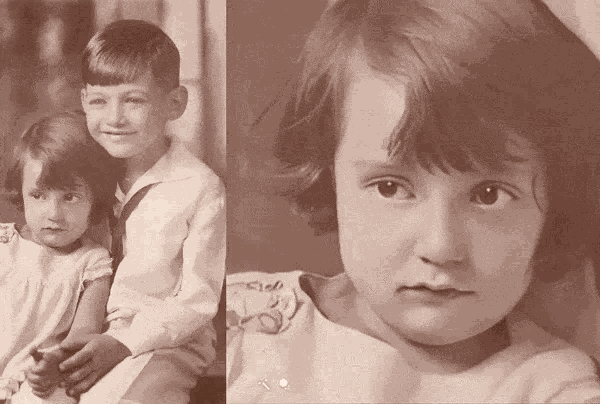 Over 60 million users around the world use MyHeritage to discover and treasure their unique family history. Thousands are reunited with long-lost relatives every single day through their network.
MyHeritage's huge international database includes a large number of photos of family members, often long departed. And many of these images are not in great condition and in many cases there was never video footage of them.
In a bid to get their users closer to their family history, MyHeritage has been adding tools which allow users to colorize and re-color old and often poor-quality images. But they wanted to go beyond just still images. They wanted to create a real emotional resonance with the people in these old photos.
The answer was D-ID's AI face platform and particularly our Live Portrait product. 
This artificial intelligence-based technology enables the creation of high-quality, realistic footage, using any "driver" video, to guide the movements, expressions, and speech of a target still photo. A single photo is all it takes to create the magic of Live Portrait.
Working really closely with MyHeritage's tech team, we were able to embed our solution into the heart of their system – an on-premise solution which would ensure user privacy, which is a core to D-ID's values.
As soon as we all saw some of the early outputs we knew we were on the right track. The results were stunning. But we were still not prepared for the wave of interest from the users themselves when it was finally launched.
In the first days, millions of images were uploaded and animated. And it drove a massive spike in sign-ups and subscriptions to MyHeritage. 
And best of all, users love it:
This actually moved me to tears, I have never seen a moving image of Dad, he sadly died when I was 3, incredible and emotional thank you @MyHeritage #RootsTechConnect #RootsTech21 #DeepNostalgia https://t.co/2yTuYhgYSe

— Paul Chiddicks (@chiddickstree) February 25, 2021
My breath has officially been taken away. This photo brought to life is my grandmother's graduation from college, when she smiled I smiled. She died in 1994 but I will admit I was a tad choked up seeing her as if she was alive… Thank you @MyHeritage. Thank you. 🙏🏻 pic.twitter.com/2h5fn0RRXs

— 🕵🏻‍♂️Daniel's Genealogy🕵🏻‍♂️ (@DanielGenealogy) February 25, 2021
Bonjour @MyHeritage, vous venez de me faire pleurer devant le magnifique portrait animé lorsqu'elle était jeune de ma tendre grand-mère disparue 🥺
Ca s'appelle "Deep Nostalgia" et c'est aussi émouvant qu'époustouflant !#généalogie #archives #émotions pic.twitter.com/ztPMdBpHC0

— Juloz 📜 (@juloz_1) February 25, 2021
In the words of MyHeritage Founder and CEO, Gilad Japhet:
"You get a 'wow moment' when you see a treasured family photo come to life with deep nostalgia. Seeing our beloved ancestors' faces come to life in an AI video simulation lets us imagine how they might have been in reality, and provides a profound new way of connecting to our family history."
D-ID CEO and co-founder Gil Perry said:
"The new product is the result of exciting cooperation between two innovative companies. We are happy our technology will be accessible to millions of people on MyHeritage and hope they will enjoy the video simulation capabilities applied to their historical photos."